Dear Friends,

We are very excited to announce our spring tour and cd release of 'Sadhana' a new recording of classical devotional morning ragas. This recording will be released in March with several cd release concerts in Northern and Southern California before setting off on a 7 week North American Tour.

We are writing you as a close friend and family to request your support for this project. We are feverishly trying to raise the balance of $3500 needed to get this project completed in time! We are also completing a short run of our most recent live concert in Los Angeles to raise money for the production of the Sadhana cd. Look out for audio samples of this concert shortly!

We are very happy to send out a signed cd for any donation of $25 or more. Your contribution of $50 or more will include the signed Sadhana cd and the live concert cd as well. Contributions of $100 or more will be acknowledged in the Sadhana cd itself as well as the cds for your listening pleasure. You contribution is tax-deductible (- the value of the cds) and we can send a letter upon request for tax purposes.

Please consider donating whatever amount you can even if it is 5 or 10 dollars. 100 donations of $10 = $1000, which goes a long way! We are listing all our donors on the web page we are setting up for the tour & cd release. We are so happy to say that we already have our first individual commitment of a $500 contribution!

Thank you for your generosity and support!

Sincerely, Paul & Hom Nath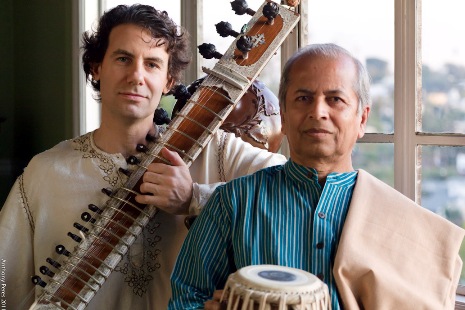 Contributions will be used for the following needs towards the 'Sadhana' cd:
recording expenses (finished)
photography (finished)
graphic design
mixing and mastering
production run of 2000 cds
cd baby and digital distribution
Make a contribution to Sadhana cd project by Pay Pal here.

If you prefer you may mail a check to Sangeet School
(note in memo for Sadhana cd project)
Meena Patil
224 S Tower Drive #D
Beverly Hills, CA 90211